Wednesday, November 2nd, 2011
3
02
/11
/ N

ov
/2011
13:59
He(It) is not finished, I still have little gifts to be made for him(her) so that he(it) is very beautiful as I want....
There is at the moment a big discussion between Me and Me to be able to advance(move) in the begun réas... I wants to advance(move) and even to turn darker(to rush) but Me slow down and put batons in the wheels of Me.... I look full of not valid excuses to leave brushes on the table and I put slaps to Me to advance(move) without block...
In brief, in other words that I not arrived... I will win certainly in any case... I finished always to gain(win)...
Thus while waiting for to finish him(it) (and there is not really much to add!),
Let me introduice Ze Plastic Sugar Skull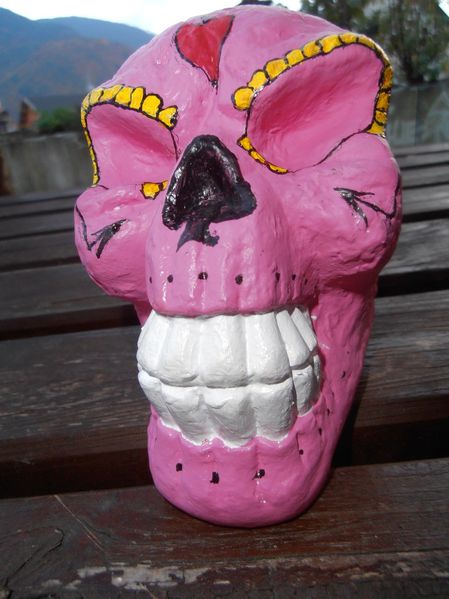 Of face...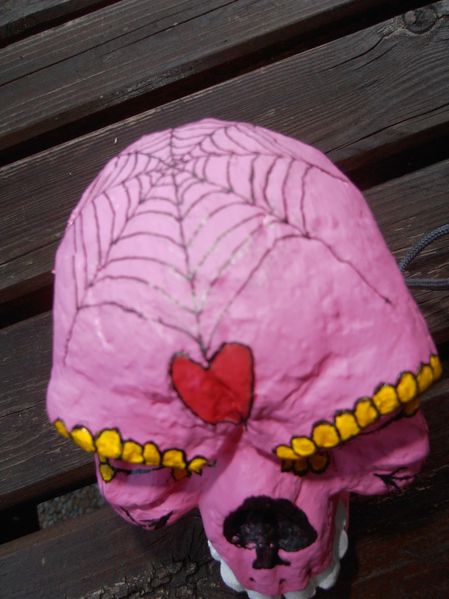 Top...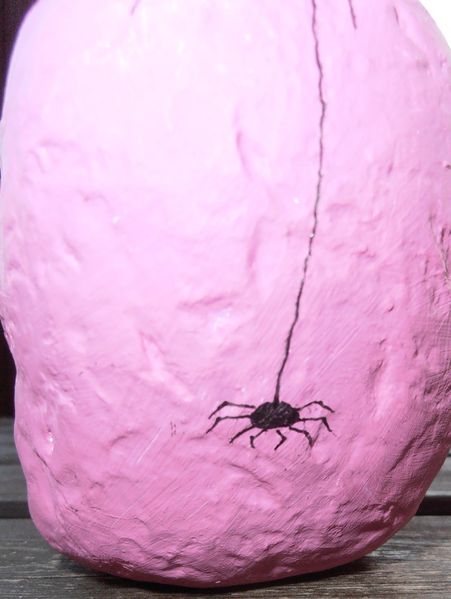 Of back....
To add in z' outstanding discounted bills, numerous which fill(perform) my cupboards....
Without he, when I turn(shoot), I sees him(it) who looks at me and who says to me
" Eye see you, you doing are absolutely nothing, come one play with me "...