Thursday, December 8th, 2011
4
08
/12
/ December
/2011
21:08
If, yes....
Everything the years, I have one year more and this year, that still arrived at me!
..........
And even not bad in more!
Thus, I had my Dad and my Mom preferred all the vikende and that it was cool
And then on Sundays, I had my tifrère and my tites sisters....
With their children and the darlings, wives coughed coughed....
And that it was cool also!!!!
( If you want to know how it was cool, goes to see(visits) here!!!)
We ate heights of gateaux and I had bocados (there really, I had a tite envellope to buy to myself a grocadal or a height of ticados! What I have make)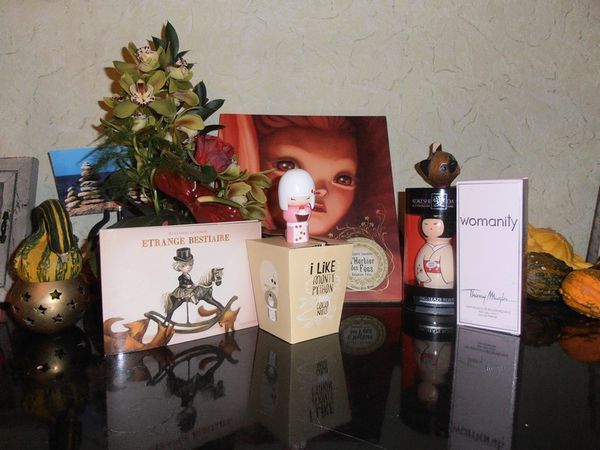 Quite my cados (thank you my soeuuuurs, I love you too < 3 so yes!!!)
Among others, you find...
A flavor(perfume) which smells good because I like flavors(perfumes) and moreover, I would make for you an attractive article there above one day....
And then the alboum magnificent of Benjamin Lacombe, taken(brought) out to October and which is called " the herbarium of the fairies " and it is just a magnificent book, a magnificent jewel which I recommend you warmly!!!!