Wednesday, January 4th, 2012
3
04
/01
/ J

an
/2012
19:47
I had announced it to you, my small hands work on height of things...
I am going to show you but, a thing(matter) at once(at the same time) and there, the evening light (I can the same step say night light, has no light there) do not favor the grip(taking) of photo... Nose less, not really need of daylight for my tries(essays) of embroidery...
Vouiiii Ben, rappellez you am registered on me in the TAST with my friend.... I began in worked on the first point which was given to us yesterday it is the fly stich the point of fly translates it but it seems that in French, we say the brief point of feather I know not really but I pulled(fired) the needle (note to me even tidies up your business(affairs) of embroidery and sewing in your boitàcouture, that will allow you to find everything and not to have to ask you at the last moment, one are needles, sons(threads), painting(cloth) and good drum, at the same time, we can not blame you for not knowing him(it) eh it is not as if you had planned him(it) for a week)
In brief Here we are, my tries(essays) for me to entrainer (but I have in my scatterbrain a tiprojet that I beware in the warmth for the moment just, I would work on the evening there by looking / listening to at the téloche)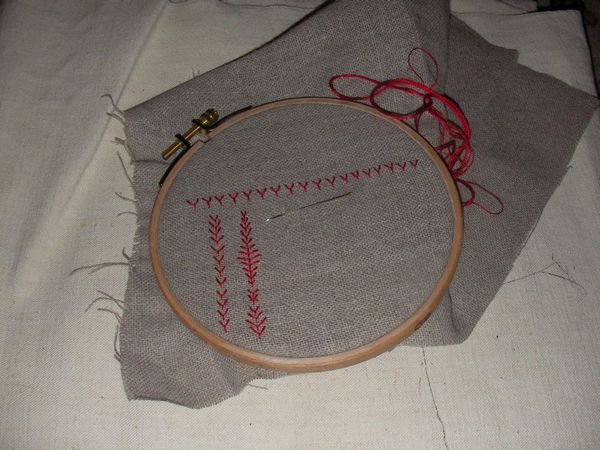 Seen by far at first, I had thought of the bottom painting(cloth) to exaggerate but the sons(threads) are too much squeezed(tightened) not grave, I took the other thing(matter) and the beautiful red thread also I want to make my tries(essays) in red...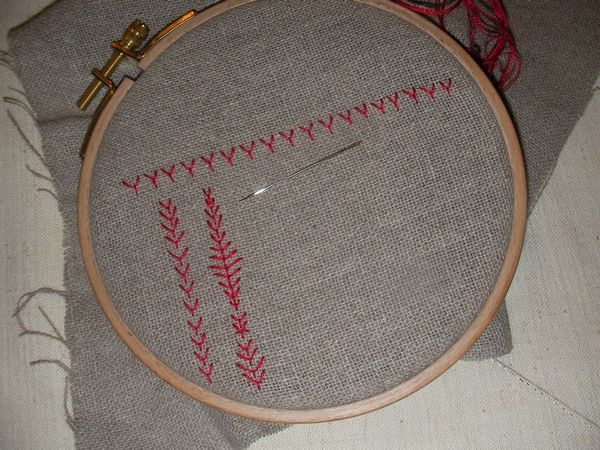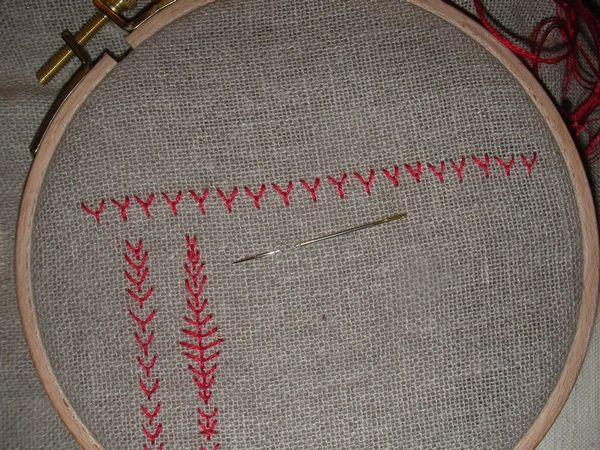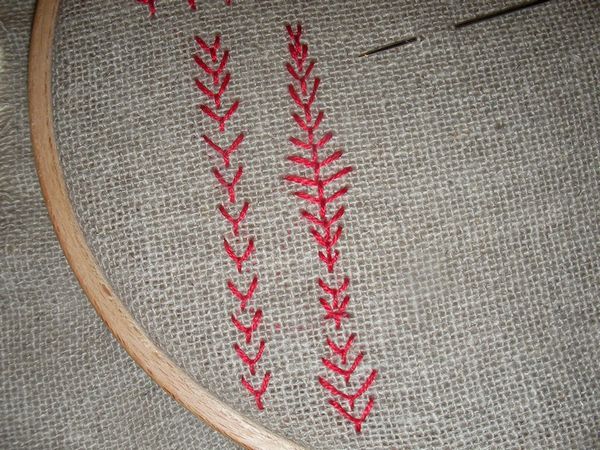 And saw you eh I have make of most farther for closer you will notice that there is a tite error but it is not grave, it is attractive also not????
I would see to return in the week with something else than my try(essay)...