Friday, January 6th, 2012
5
06
/01
/ J

an
/2012
19:34
2nd page for the Portfolio Of Day orchestrated by Effy Wild (you find the link in your left not that there the other one)
To close definitively year 2011, we are going to look forward...
Looking forward in French in the text...
It is the 2nd time when I use a photo of me, I think that it is the last one, take advantage there thus! (At the same time, needs to say never never thus)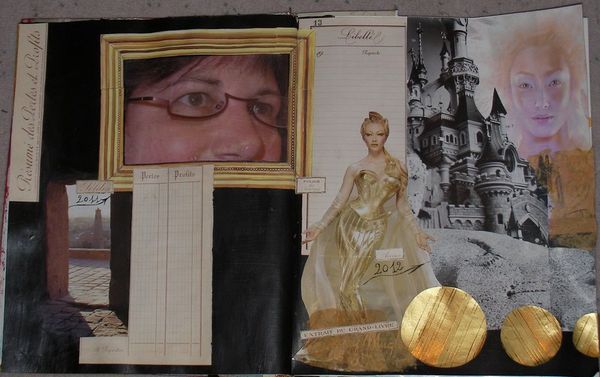 Here is the ended page or almost I left of the space in case I would like to put down(to deposit) my prose there... The one who being personal, I would not share here...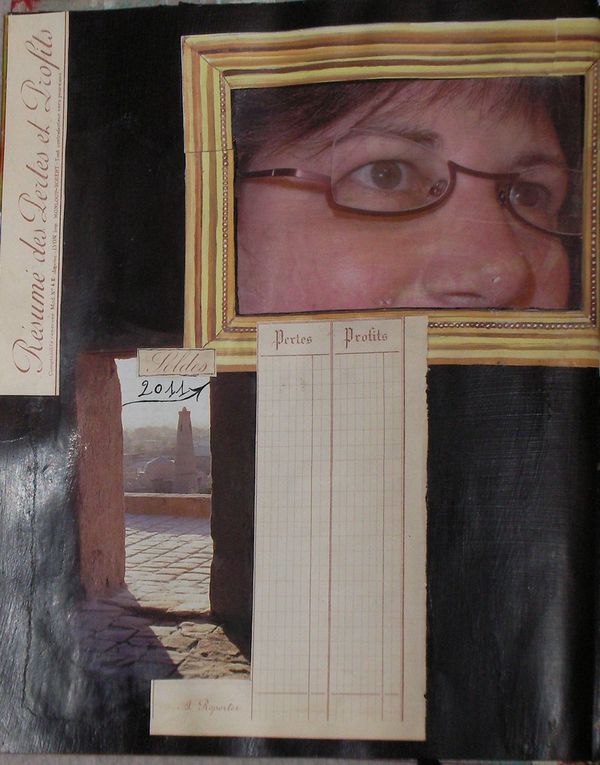 To the left the door of 2011 goes away, it's time to make the balance of the losses and the experiences, to make the accounts, to note the balance and to look finally by 2012...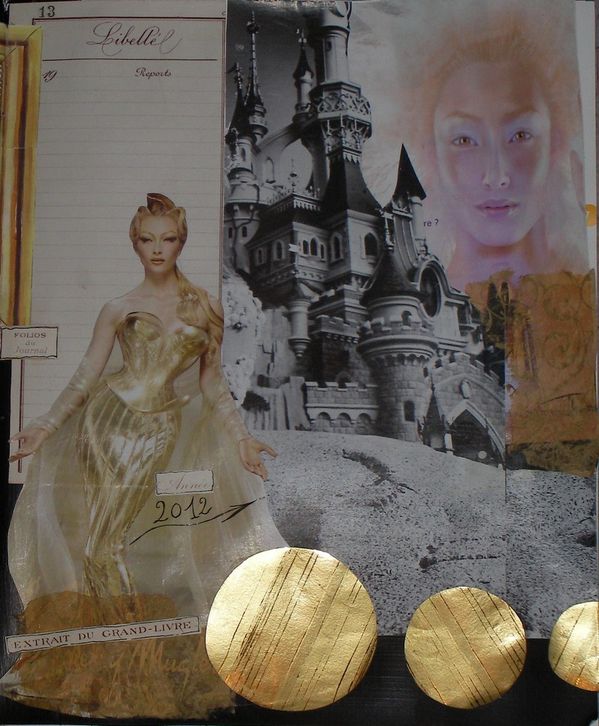 To the right, year 2012 opens on dreams, expectations and stranger...
We welcome me, we welcome me, we invite me to note my resolutions???
No, no resolutions, they are made not to be held...
To note that I want for me in 2012....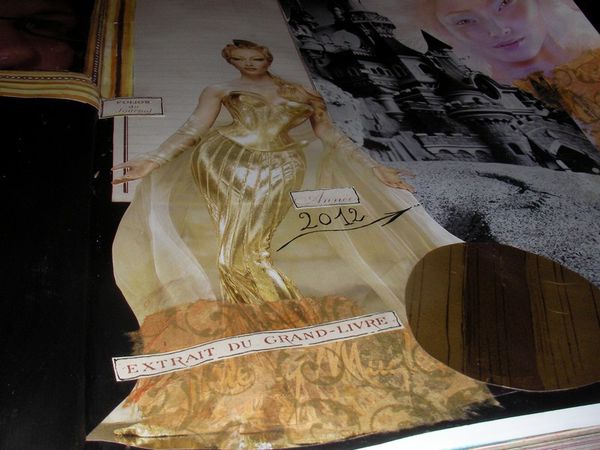 I make this photo unintentionally, but I like him(it)...
I like the angle of view(sight)...
I also offer him(it) to you...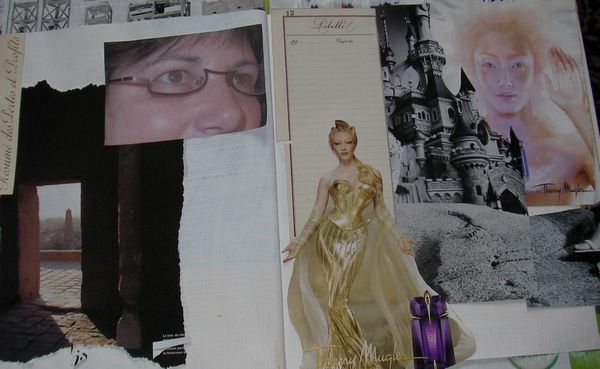 Work in progress...
Before paint(painting), before collage(sticking)...
It is in no way what I had imagined for this page, but I like the depiction....
....................................... ...............
My English spoken friends asked for it you can now read this comment in english, translate by Flavius Reverso. Of It has automatic translator, so the translation is not so good.... However, i can comment-edit the translation and correct it i doh my best to doh it, please, please, feel free to email me to give has better translation... Anything i can have to improve this translation is welcome... Thank you very much
You can find the comment in English here