Sunday, March 27th, 2011
7
27
/03
/ March
/2011
19:47
A call for help and hup...
Great I arrive at the rescue...
It was thus a question of creating a logo for a challenge steampunk reading with books full of vapor inside...
I thus took my software preferred to play with some images
And I am trèèèèèèès satisfied of the result(profit)...
The logo which also serves as banner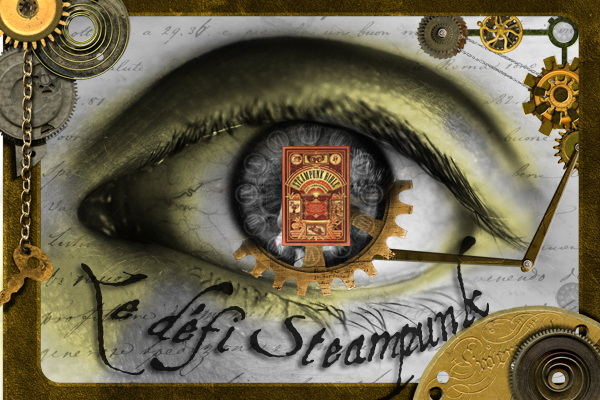 The steampunk Bible in the eye was the only compulsory element, the rest was free, I took advantage of it to amuse me really and to complete the "kit", a button in added in the column of your blogs....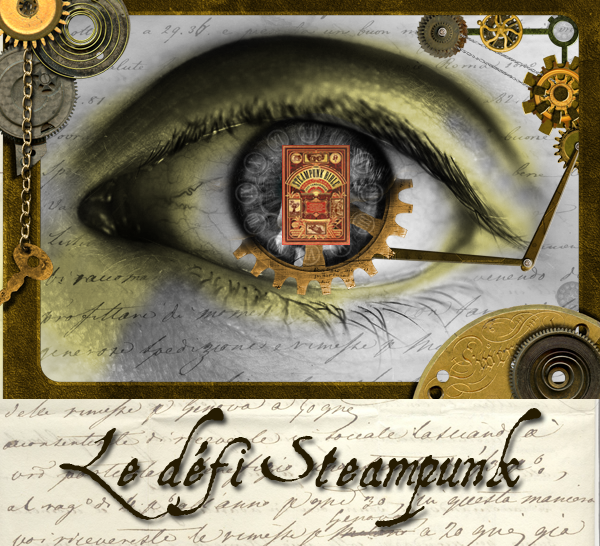 2 of the bottom, I hear(understand) you, I know that it is too big to put in a column of blog it is just the original size(cutting) for any good(property) to see decent, I have redimmensionner the image in several sizes(formats), but it is the initiator of the challenge who has them (yes well I too have them but I am going to everything to you not to look either eh!!!!)
Thus, if you are a reader, that you want to discover a little different books, I invite you to go to have a look in ....... on the blog of the challenge here.